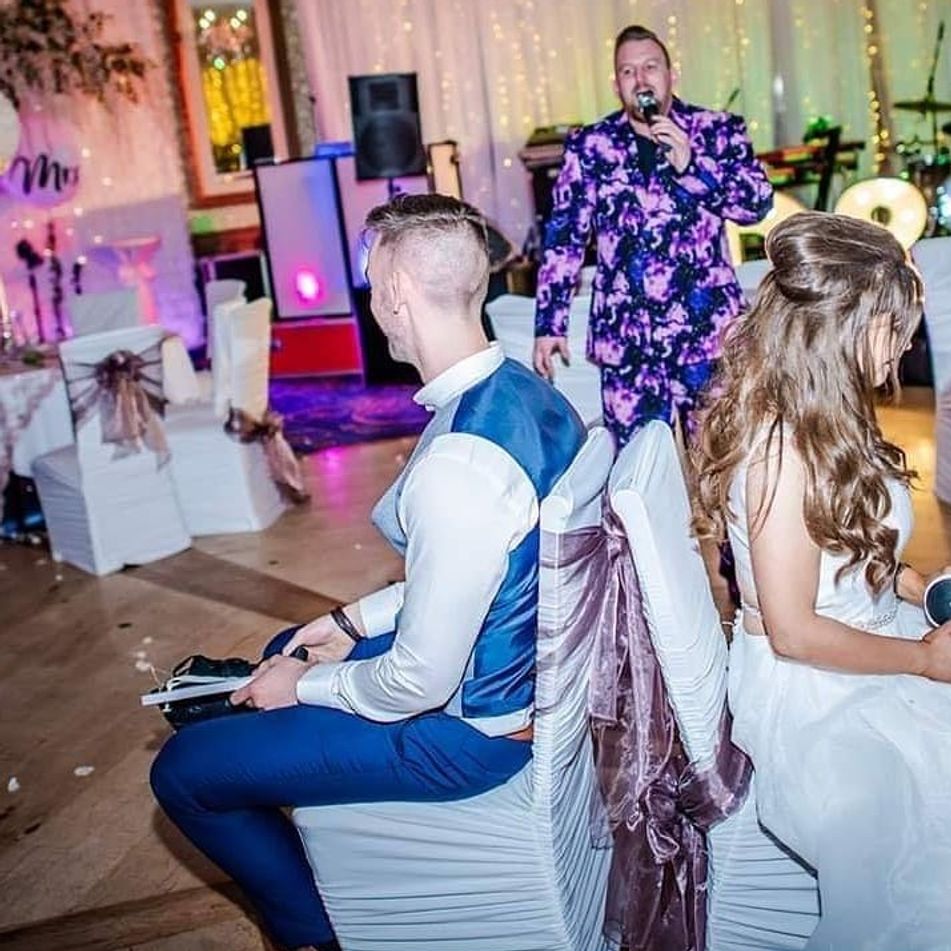 1 Hour Wedding Show
Perfect for Pre Meals or after meal entertainment
PRE MEAL
Give your guests a Suprise before Dinner as they have just been seated when Dale makes an entrance singing while your guests wave there hands in the air still in shock. Then of course the amazing comedy Hypnosis show This takes place approx 4,45 to 5.30 then your dinner is served
AFTER MEAL
One of the most popular time slots Dale comes along with his 1 hour show filling that gap just after Dinner, While the band set up enabling the perfect flow to your first dance. While Dale has your auidence in hysterics. The show features singing, jokes, comedy hypnosis and the optional MR and Mrs Game. this takes place right after Dinner.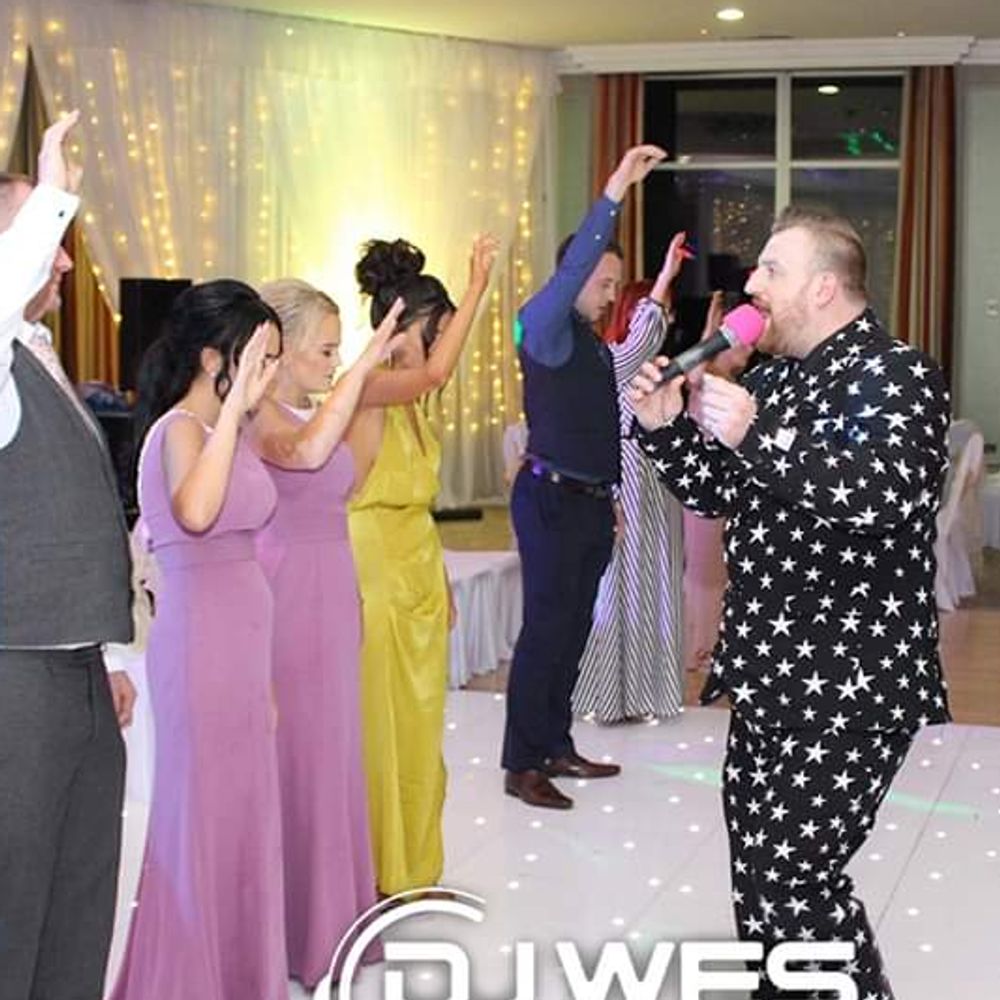 Full Evening Show
including 1 hour 30 minute show Plus DJ
Give your guest a night they will not forget and let Dale look after your full evening of entertainment. Included in this package is your first dance, bridal party dances, followed by a 1 hour 30 minute cabaret show featuring singing, comedy Hypnosis, Games, magic and of course lots of laughter as well as a state of the art sound and lighting system. This is followed by a Professional DJ set with music to suit all ages and also you can sit down and discuss any music you would like to hear when you booking this show. DJ set is supplied by Dale himself who can be found spinning the decks on Derry Radio Station Drive 105.3FM weekdays from 10am, you can also listen in online at www.drive105.co.uk Dale is also accompained by a road crew to gurrentee quick set up and no breaks between cabaret show and DJ set.
"

Dale thank you so much from Shaun and myself for the amazing show at our wedding. can't believe it has been 2 weeks already! You had the entire room in hysterics. it was perfect fit between dinner and the band. Highly recommended to anyone thinking of booking as they won't be disappointed. I must send you though some videos.. we literally watch them on repeat we can't wait for the wedding video"
— Aisling McGreanery
"

we had dale as entertainment at our wedding and he was honestly the best such a kind guy. he was mind blowing, would 100% recommend dale to anyone he puts on a fab show. 5 stars for you dale"
— Chloe Connaughton
why book a wedding entertainer
A wedding entertainer is their not only to fill the gaps in your day but also give your guests something to remember that they will talk about for years to come. With a comedy hypnosis show every show is different as each time Dale performs at a wedding he is working with a brand new group of people. Them being your friends and family imagine seeing them do funny things while under hypnosis. Its great to capture this on video and have something funny about your day to remember. It can also be a great chance after having a large meal to relax before the dancing gets under way.