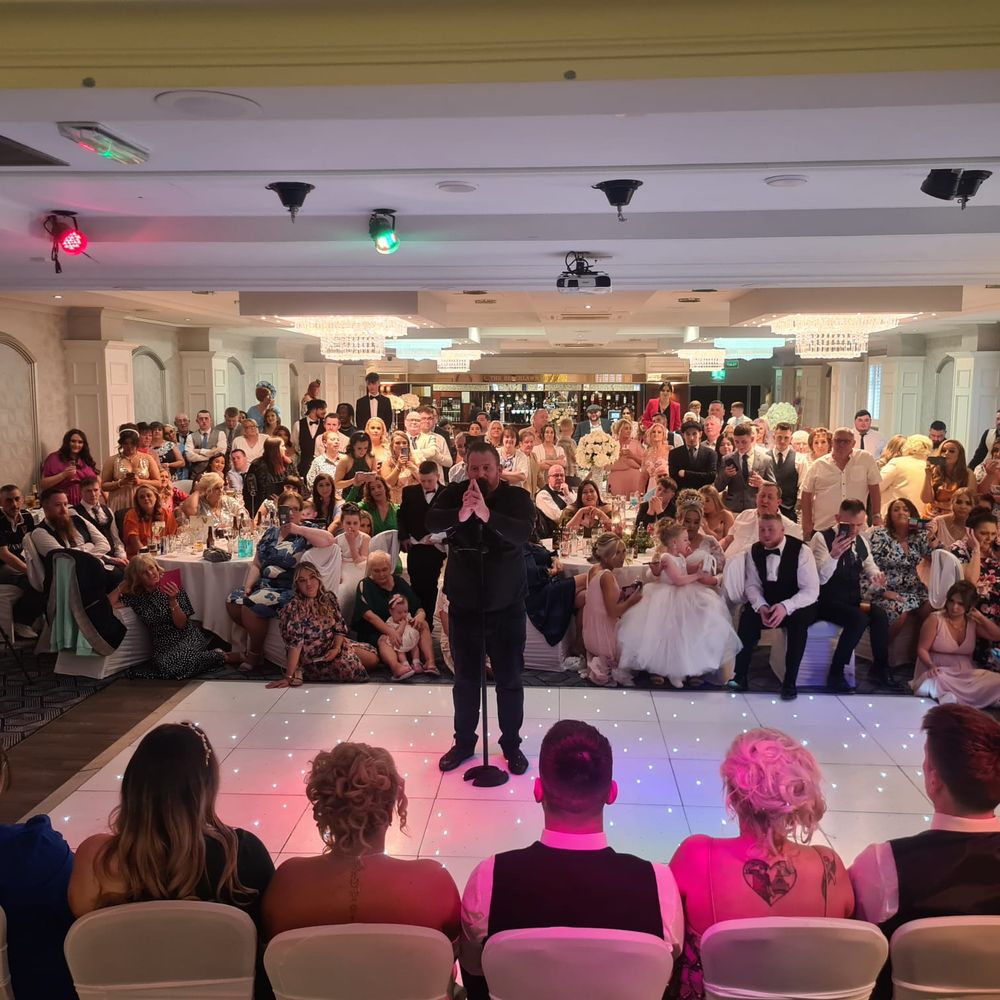 Memories that will last a lifetime
The Perfect 1 hour show
Dale Thomas offers the perfect 1 hour show weather it pre meal, after meal or during the buffet. Dale delivers a show that blends comedy, hypnosis, singing, and family fun entertainment adopting the show to suit you and your guests. why not check out one of the videos below to see what the show is all about.
why book wedding entertainment
wedding entertainment has become some what of a new concept in recent years with people choosing to have something after the meals when the band set up or before dinner as a surprise even after the band and buffet as a let up in the evening. Some might ask why this is important or why its needed with Dale's show its much more than filling a gap in the evening its leaving memories that will be remembered for years after the wedding has taken place. Dale has worked hard to deliver a show that is family friendly and perfect for weddings with nobody feeling forced to take part or feeling embarrassed. The show is about bringing people together and making your guests feel great weather there watching the show or taking part.
"

Dale thank you so much from Shaun and myself for the amazing show at our wedding. can't believe it has been 2 weeks already! You had the entire room in hysterics. it was perfect fit between dinner and the band. Highly recommended to anyone thinking of booking as they won't be disappointed. I must send you though some videos.. we literally watch them on repeat we can't wait for the wedding video"
— Aisling McGreanery
"

we had dale as entertainment at our wedding and he was honestly the best such a kind guy. he was mind blowing, would 100% recommend dale to anyone he puts on a fab show. 5 stars for you dale"
— Chloe Connaughton
why book a wedding entertainer